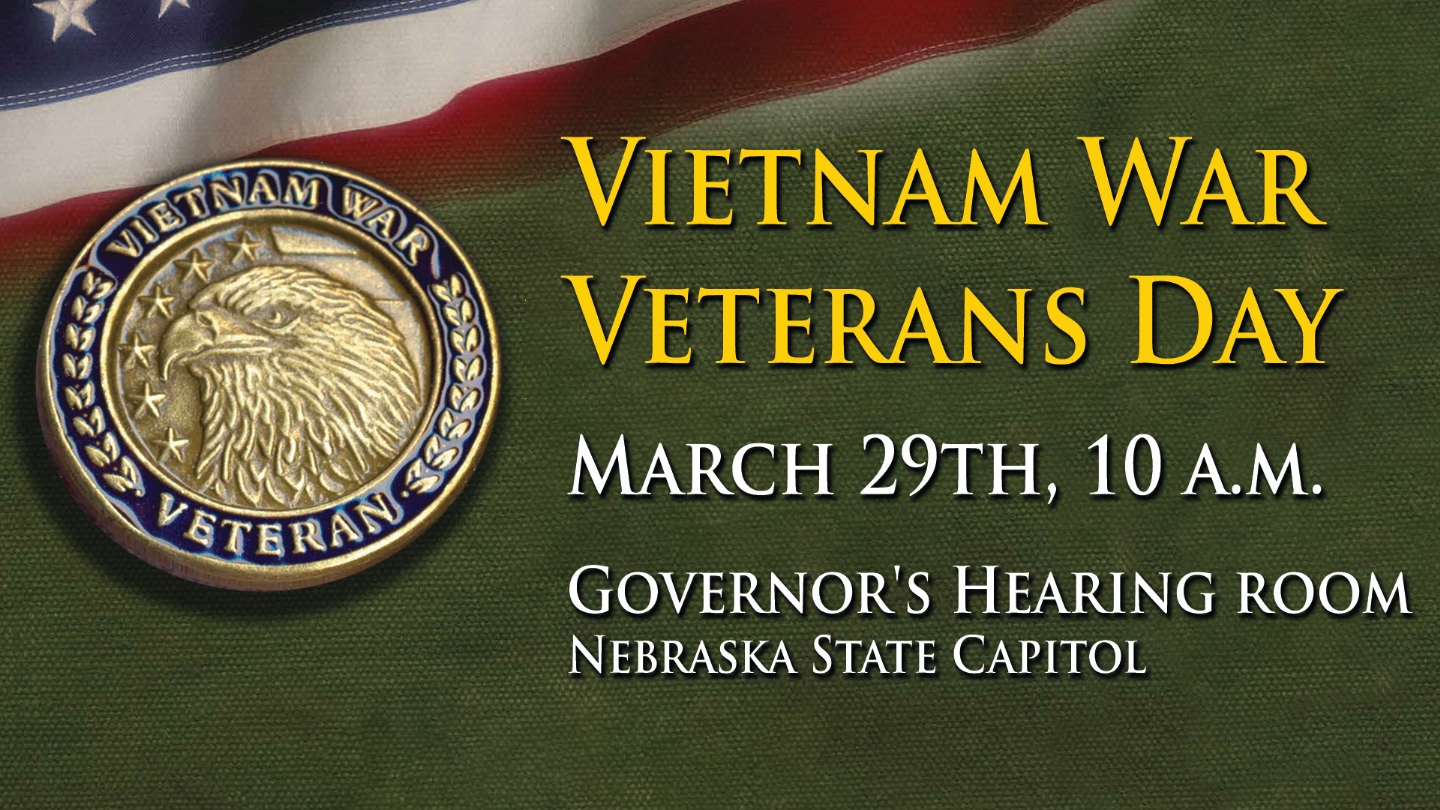 Vietnam War Veterans Day
Proclamation Signing and Lapel Pin Presentation
March 29th, 10 a.m.
Governor's Hearing Room - Nebraska State Capitol
1445 K St, Lincoln, Neb.
---
Please join us for a special proclamation signing and Vietnam War lapel pin presentation ceremony to thank and honor Vietnam veterans and their families for their service and sacrifice.
Living United States veterans who served on active duty in the U.S. Armed Forces at any time during the period of November 1, 1955, to May 15, 1975, regardless of location, are eligible to receive one lapel pin.
To RSVP or get more information, please contact 402-471-2458 or ndva@nebraska.gov.