Crawfish Cajon Boil Benefit
Donations to the VFW Post 4688 Scholarship fund in PJ Pajerski's Name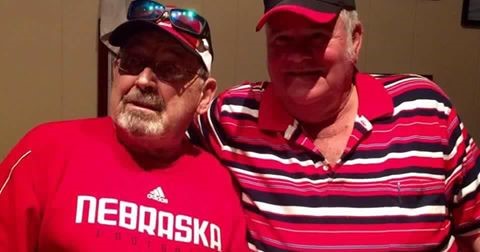 Date: September 23, 2017
Place: VFW Post 4688, Imperial, NE
Time: Saturday 12:00 PM, MST
This benefit is in honor of PJ Parjerski, Commander of the VFW POST 4688 Imperial NE


The Proceeds of his choice will go to the VFW Scholarship fund!

$25.00 a person
$35.00 a couple

All you can eat!

Tea and water included with meal.


Please come early for seating and enjoy the football game of the huskers vs Rutgers at 1:30 pm. MST.
Please give us some idea of who is going to be here for PJ. Go to VFW Post 4688 Facebook page to enter if you are going. CLICK HERE
PJ will be there at the post for this event early. PJ always wanted to do this and we were planning this event before he had his stroke a year ago last August 2016. I am honored to say the local Jaycees will be helping cook and I have many other helpers and volunteers to make this a successful event for PJ and the VFW scholarship fund he is so proud of! He wants to give back to the community and keep it going!
PJ has stage 4 bladder cancer and is in hospice. PJ loves everyone and everyone loves PJ, so please come help us out for his benefit.


Please call if you have any questions 308-882-5083.