When: Sep 21, 2019, 0900-1200.
2. Photography Mini-Workshop. Flyer attached.
When: Sep 25, 2019, 1830-2000
From: Cara Loken, Founder-Director Midwest Arts for Vets and Caregivers "Making A Difference, One Veteran and Caregiver At A Time"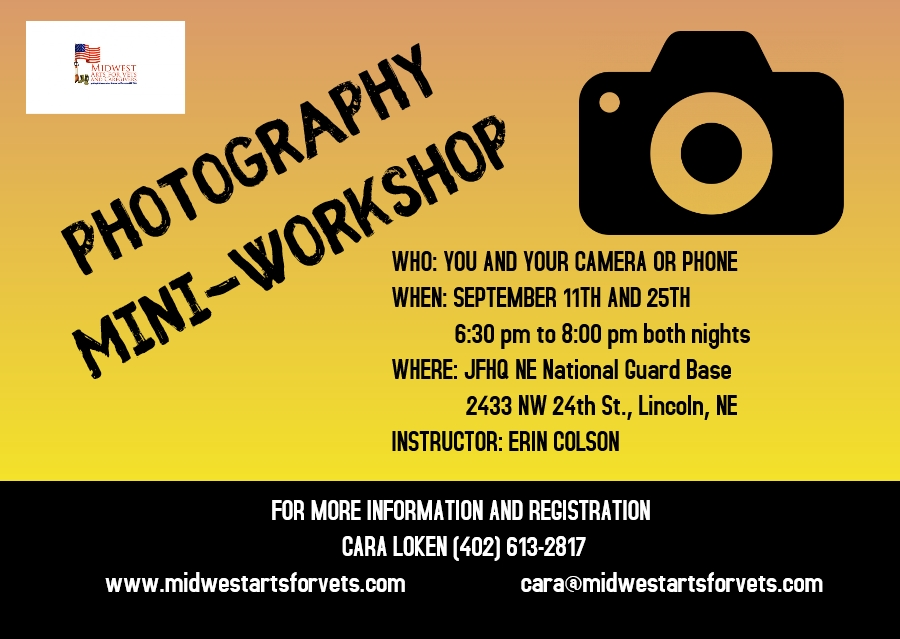 3.. Husker Tailgate: Flyer attached
Where: Spirit of 76 Armory, Lincoln NE
This year the NNG Association tailgate will be the Northwestern game. All members of the Guard, their families and retirees are welcome. You will need a military ID in order to get through the gate at the 76' Armory.